Book Translation from English to Italian

The Heroes' Journey – The Oath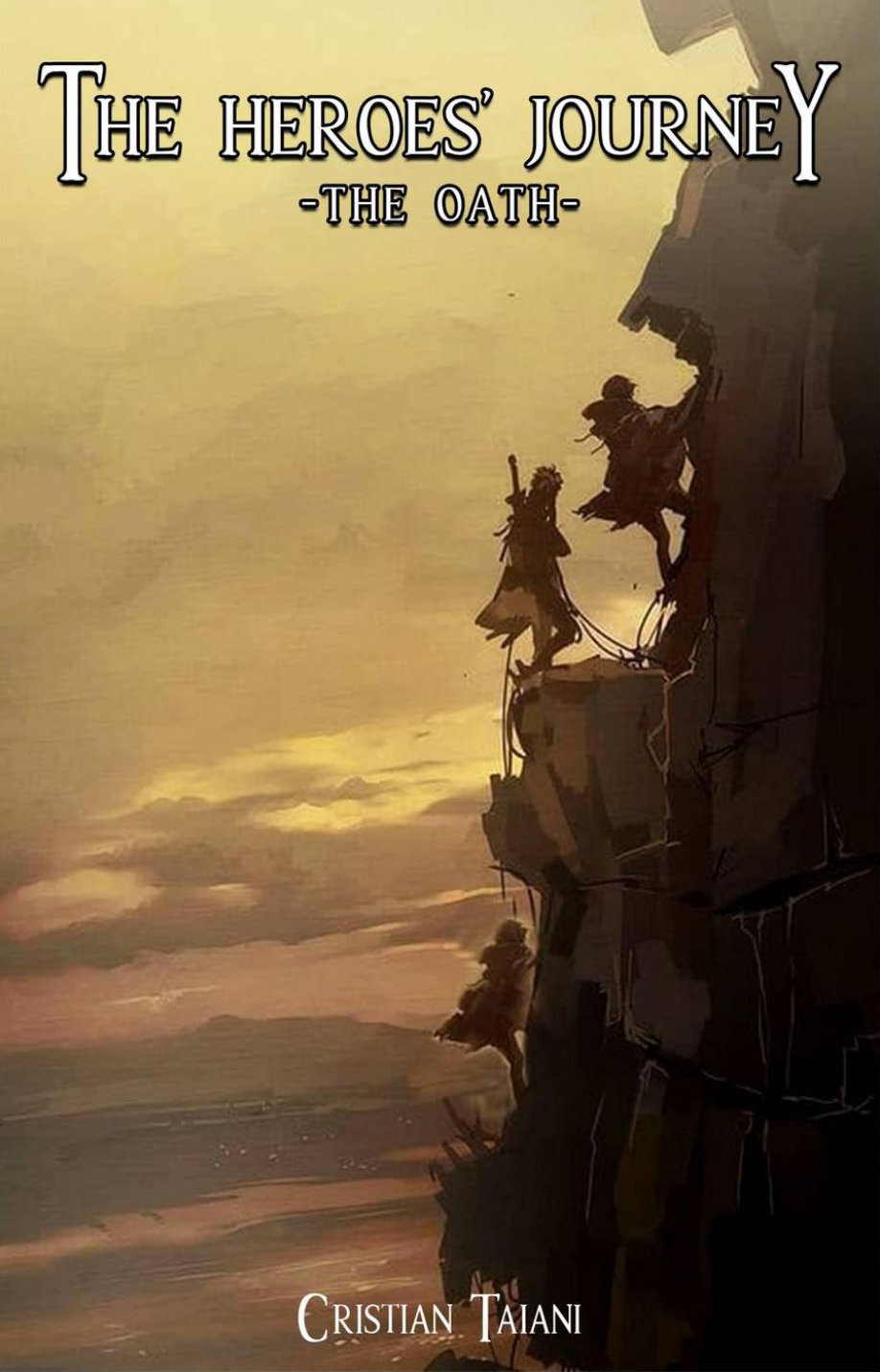 In Inglor's world, an apparent peace is about to be undermined by an ancient evil, a darkness that in the past had already caused the greatest war the Seven Lands had ever seen.
Sung and narrated by the bards as the Bloody War, men and elves took part in it, abandoned by the most ancient lineages of the dwarves, glorious was the battle where the Unnamed and his subject Zetroc were sent away.
Twenty ages after that war, the same evil returns in the streets of Radigast, the capital of the Seven Lands, on its way it will meet Rhevi a half human half elf girl who grew up in her grandfather Otan's love, owner of the inn called the White Bear; her elf mother abandoned her and her father, in pain, enlisted in the army of Emperor Adon Vesto, the poor girl loses all trace of him, the girl who dreams of moving away from the reality of that city that doesn't accept her will have the opportunity to achieve her desire, but at what price?
Talun a skinny and noble-minded boy with an arrogant temperament has just become a magician after a recluse life in the most sought-after academy of magic in Inglor, trained in the arcane arts by the most prepared masters commanded by headmaster Searmon, mentor and friend of the orphan magician, the only bond with his mysterious past. The two youngsters will meet each other during a party at the inn, but the happy meeting will put them in front of a mysterious man who will make them undertake a long journey tied to an oath that will seem more like a curse.
During their journey, they will get acquainted with Adalomonte the ruby eyes warrior with a mysterious past, marked by the symbol of the wolf and the lion, the effigy of the brothers believed to be divinities.
Those three will challenge destiny in search of freedom by starting a journey that will confront them with discoveries and mysteries greater than themselves, including magic, wars, dwarfs, dragons and time travel; they will find themselves becoming the heroes that Inglor was waiting for.
They will meet the light elves in Elros Anàrion, the gnome brothers on Artificial Vessel, legendary prophecies, the eccentric pirates led by the terrible privateer Frasso and the perfidious elves of Darkness.
They will cross the desert of Azir until they discover the archaic secrets hidden by time and the unnamed darkness.
"If you like writers like Wilbur, Smith, Lani Taylor or the great master Tolkien, then The Heroes' Journey is the perfect book for you!"
Nico Pan – Bookstagrammer
"Without beating around the bush, Cristian Taiani is the new Tolkien!"
Life books factory – Online magazine
"Magic exists and flows through the hands of the emerging author Cristian Taiani."
Libri la mia indipendenza – Bookstagrammer